Air Ticketing Professional Course​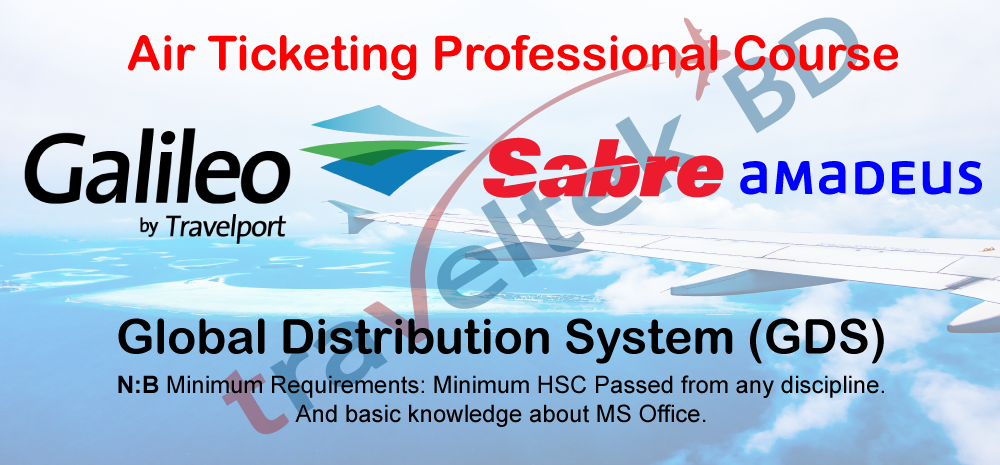 By this Course, you can do a job in the airlines ticketing sector or travel agency.
Or you can do travel agency business.
What You Will Learn ?
 IATA History and Codes.
 Aviation Geography (TC Area).
 Fair classification.
 Sabre + Galileo + Amadeus 3 e-Ticketing Software.
 Practical Flight Search.
 PNR Create.
 Fair.
 Visa Advance.
 Business Tips and Tricks.

 Hotel Booking.
 Docs Pass + Issue + Re-issue + Void + Refund.
 Social media strategy.
 Software Visa Check.

 CV + Interview + Soft Skill & More
Internship
What are the Minimum Requirements?​
Minimum Requirements: Minimum HSC Passed from any discipline.
And basic knowledge about MS Office.
Choosing your seat Just call Us
+8801610-881122