BEAUTIFUL

BANGLADESH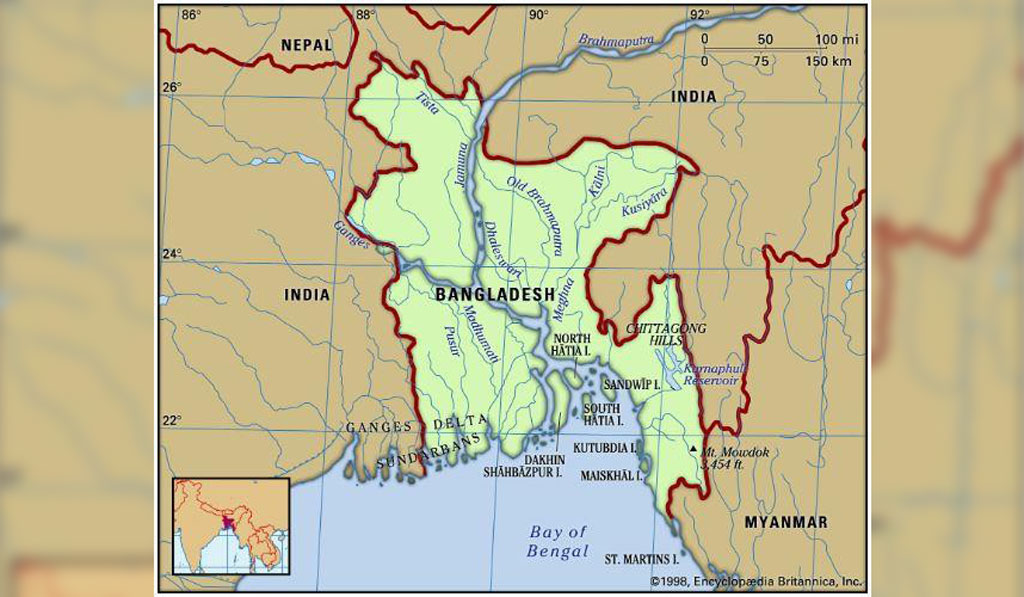 ---
About Bangladesh
Bangladesh is a South-Asian country bounded by India from north, east, and west and by the Bay of Bengal and Myanmar from the south and south-east. Bangladesh emerged as a country in 1971 following a 9 months-long war of liberation against Pakistani rule. This area was under Muslim rule for five and a half centuries and passed into British rule in 1757. During British rule it was a part of the British Indian Province of Bengal and Assam. In August 1947 it gained independence from the British rule along with the rest of India and formed a part of Pakistan which was known as East Pakistan.
Climate and seasons: The climate of Bangladesh is subtropical and tropical with temperatures ranging from an average daytime low of 21C in the cold season to a top of 35C in the hot season. Three-quarters of the annual rainfall occurs between June and September. The humidity remains high all year round. Bangladesh has three main seasons: the monsoon or wet season from late May to early October; the cold season from mid-October to the end of February; and the hot season from mid-March to mid-May. There are two cyclone seasons from May to June and October to November. Although there are only three observable seasons in Bangladesh, the country commonly refers to six: Basanto (Spring) February to April, Grishma (Summer) April to June, Barsha (Rainy) June to August, Sharat (Autumn) August to October, Hemanta (Misty) October to December and Sheet (Winter) December to February.
History: Dhaka is the capital of Bangladesh with its exciting history and rich culture. Known the world over as the city of Mosques, Muslin, Rickshaw, and natural green beauty. It has attracted travelers most from far and near through ages. According to recorded history, it was established by Buddhists in the 3rd century, later dominated by Hindus after fell into the hand of Muslim Mughal rules in the 13th century.
It was the golden age of Dhaka when it became a great Mughal trading port and finally the capital of Bengal in 1608 by Subedar Islam Khan. Before 1608 Dhaka old name Jahangir Nagar, It became capital 1610 A.D. In 16 centuries, Dhaka was the 11th largest capital in the world. The Mughals built Dhaka into a magnificent city, with a place of sultans, dozens of ornate Mosques, covered markets, gardens, and huge citadel to protect it from pirates and a foreign power. Portuguese, Dutch, British, French, Armenian, and Greek all came here to trade during the 17th century. They tussled with one another for the favored of the Mughals. But it was the British who finally triumphed and took Dhaka as their own in 1765. British dominated up to 1947 after then fell into the hand of Pakistan. We got independence from them in 1971.
Cloth: Tropical dress in summer and light woolen dress in winter is advisable.
Food: Rice is the main and popular dishes mainly include rice, pulse, vegetables and fishes and meat. Spring Kabab, Kofta (meatballs), and biryanis (meat mixed with rice) of all kinds and available. In Dhaka you can also find excellent Indian, Thai, Chinese and Korean restaurants.
Fruits: Mangoes, Lichies, Bananas, Papayas, Jackfruits, Watermelons, Pineapples, Coconuts, Oranges, and Guavas, etc.
Transport: Local Buses, taxis, auto-rickshaws are available in major towns. There are thousands of cycle rickshaws throughout the country which can be hired for short distance traveled. Towns are linked by railways and roadways. Intercity trains which run between major cities are fairly comfortable. There are also express coach services between towns. Travel costs are low compared to international standards.
People: Most of the populations are Bengalis. There are many small tribal groups with their own languages and cultures. Most of these groups live in border areas.
Language: The state language and mother tongue are Bangla. English is widely spoken and understood. Nowadays some young people are learning other languages like French, German, Spanish, and Japanese, etc. for utilizing in their professional fields.
Shopping: Store hours vary, but generally shops open 9 am – 8 pm Saturday to Thursday. Bazaars and street stalls are abundant. Bargaining is common.
Religion: Bangladesh is a land of religious freedom, harmony, and tolerance. People of all castes and creeds live here in perfect harmony. The percentage distribution of population to religions is as follows: Muslim 88%, Hindus 10%, Christians, Buddhists, and others 2%. Festivals: The biggest Muslim religious festivals are the Eid-Ul-Fitr (end of the fasting month of Ramadhan). Eid-Ul-Azha, Muharram, and Miladunnabi (birthday of the Prophet).
Entertainment: Theatre: Dramas are staged frequently at Dhaka. Popular theatre groups are – Theatre (Natak Sarani), Nagarik, Dhaka Theatre, Aranyak, Padatik, etc.
Currency: Taka (Tk.) is the unit of currency. Notes of 2, 5, 10, 20, 50, 100, 500 & 1000 taka and coins of taka 1, 2, 5 are in circulation. US$ 1= Taka 85.00 (approx.)
Historical Places of Bangladesh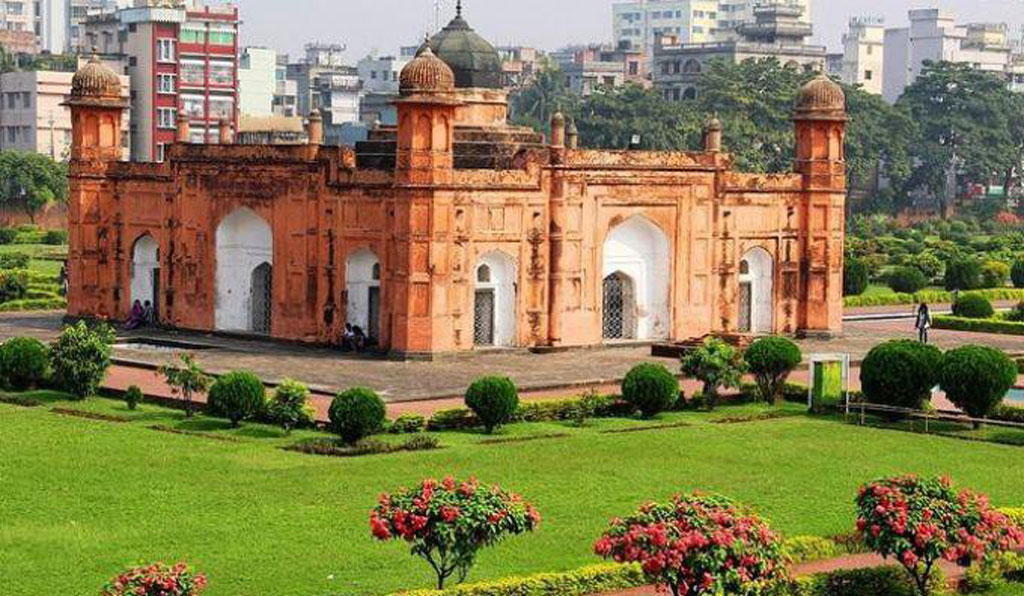 Lalbagh Fort: (also known as "Fort Aurangabad") is an incomplete Mughal palace fortress at the Buriganga River in the southwestern part of Dhaka, Bangladesh. Construction was commenced in 1678 by Prince Muhammad Azam during his 15-month long vice-royalty of Bengal, but before the work could complete, he was recalled by Aurangzeb. His successor, Shaista Khan, did not complete the work, though he stayed in Dhaka up to 1688. His daughter Iran Dukht nicknamed Pari Bibi (Fairy Lady) died here in 1684 and this led him to consider the fort to be ominous.
Lalbagh Fort is also the witness of the revolt of the native soldiers against the British during the Great Rebellion of 1857. As in the Red Fort in India, they were defeated by the force led by the East India Company. They and the soldiers who fled from Meerut were hanged to death at the Victoria Park.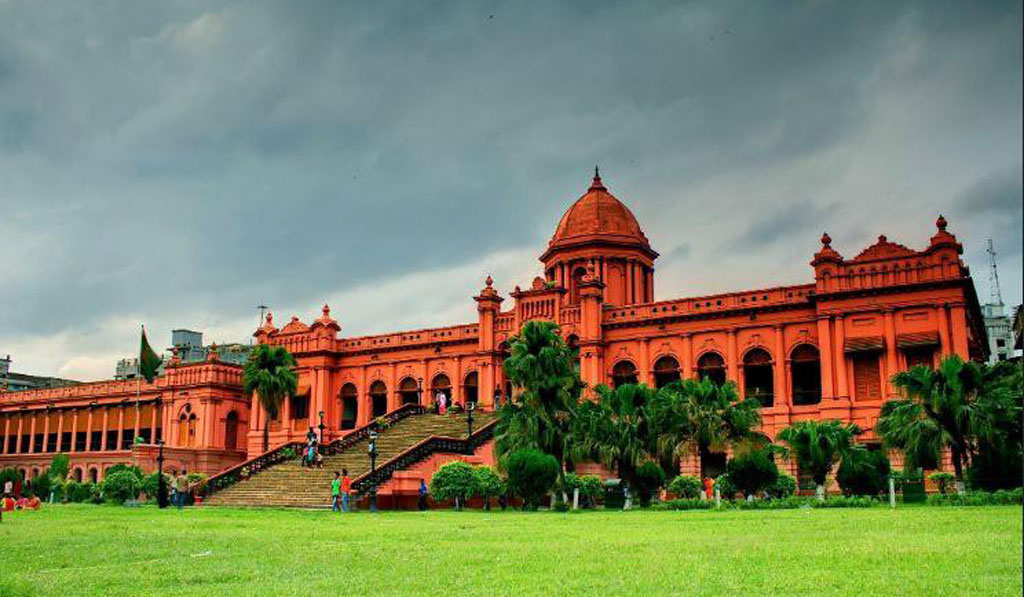 Ahsan Manzil: Known as the Pink Palace, Ahsan Manzil is situated in the midst of old town, just beside the bank of Buriganga River. The magnificent architecture was the first thing that attracted me to the palace; its rich history is what kept me intrigued. It reflects the lavish lifestyle of the Nawab dynasty and portrays the economic circumstances it experienced in its earlier life as a trading house for the French. Later on, it became the residence of Khwaja Abdullah after the English-French war in the 18th century. New additions to the old building and renovations have made this beautiful monument into the ever-popular pink palace it is today.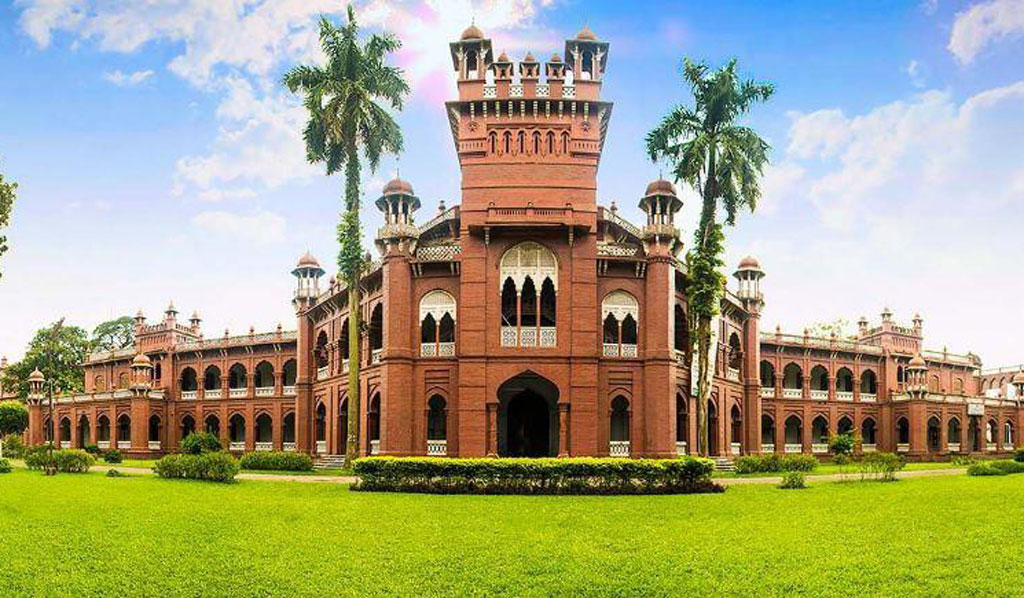 Curzon Hall: meant to be a town hall, was named after LORD CURZON, the Viceroy of India, who laid its foundation in 1904. A year later Bengal was partitioned and Dhaka became the capital of the newly created province of East Bengal and Assam. Following the annulment of partition in 1911 it was used as a premise of Dhaka College, and after the establishment of Dhaka University in 1921, it became part of the university's science section and continues as such. Laid out in a spacious and carefully maintained garden, this double storied brick building has a large central hall, lateral wings on the east and west with several rooms, and a continuous verandah on all sides.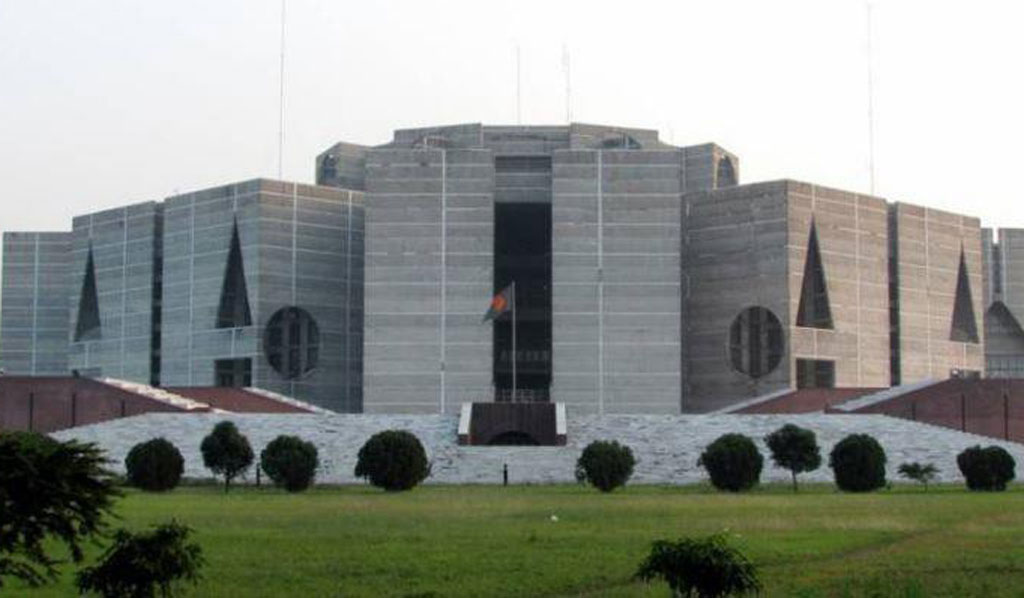 National Parliament: Building (the Bangla name for the building) is one of the must-sees of Bangladesh, an architectural masterpiece and a real accomplishment for the country. It was designed by world-renowned American architect and Yale University Professor Louis I. Kahn. Originally commissioned by the Pakistani's when Bangladesh was known as East Pakistan after Partition of the Indian Sub-Continent, was meant to serve as the second seat of the national parliament. Construction started in 1964 but halted due to the Bangladeshi War of Independence, and finally completed in 1982.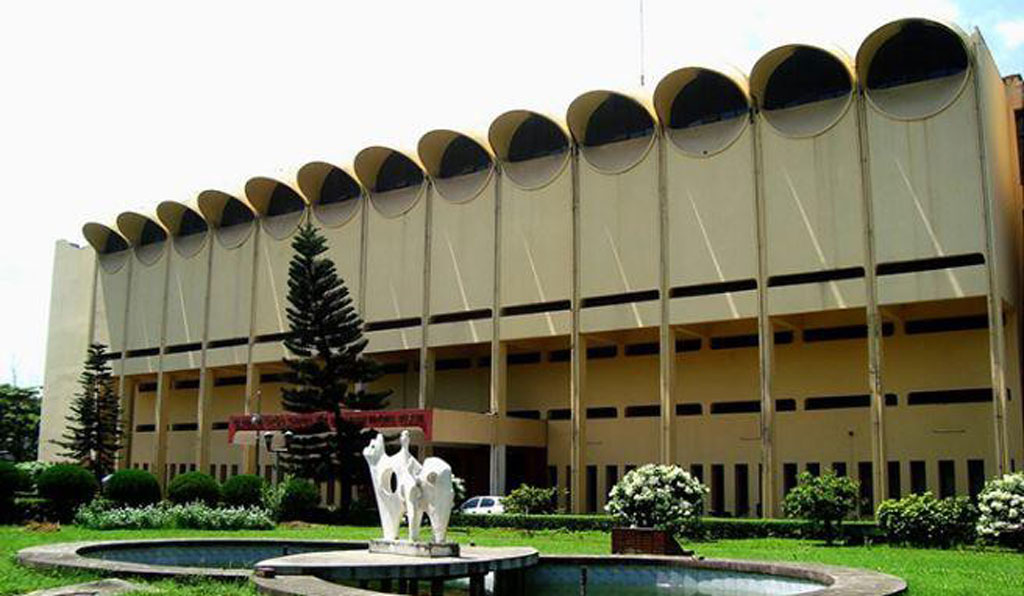 The Bangladesh National Museum: Bengali originally established on 20 March 1913, albeit under another name, and formally inaugurated on 7 August 1913, was accorded the status of the national museum of Bangladesh on 17 November 1983. It is located in Shahbag, Dhaka. The museum is well organized and displays have been housed in several departments like the department of ethnography and decorative art, department of history and classical art, department of natural history, and department of contemporary and world civilization. The museum also has a conservation laboratory
Amazing Bangladesh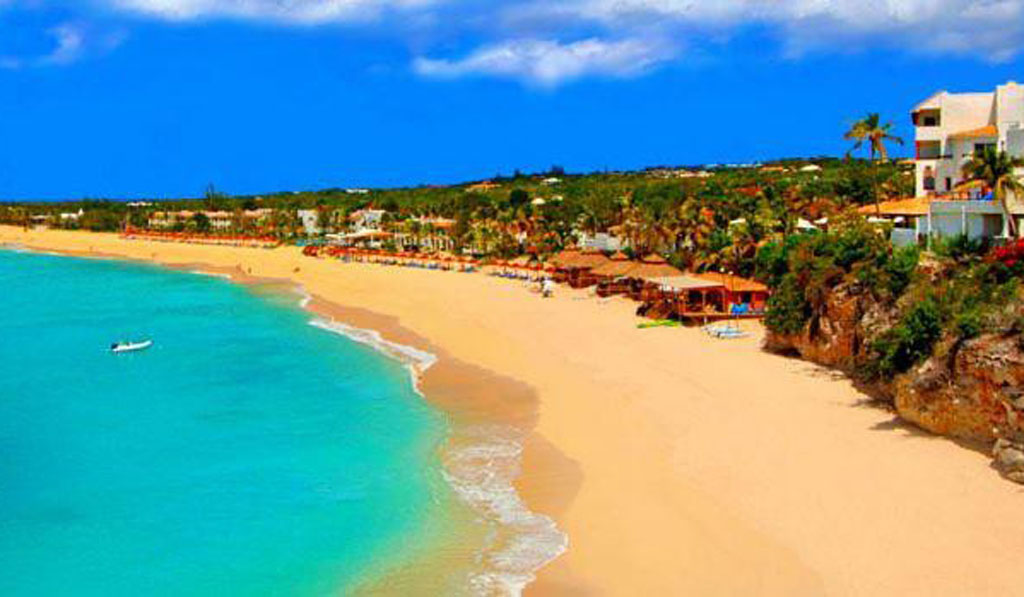 Cox`s Bazar: cox`s Bazar is the world's longest sandy sea beach with a line of the mountain. This beach now hot in the tourism world. Most of the tourists wish to visit cox`s Bazar. Cox`s Bazar has hundreds of world-class international five-star residential hotels. You can search on Google or see Wikipedia for more information about unbroken and 155 km longest awesome sea Beach of Bay Of Bengal Sea in Bangladesh. See more about beautiful Cox's Bazar sea beach and other nearest tourist destinations.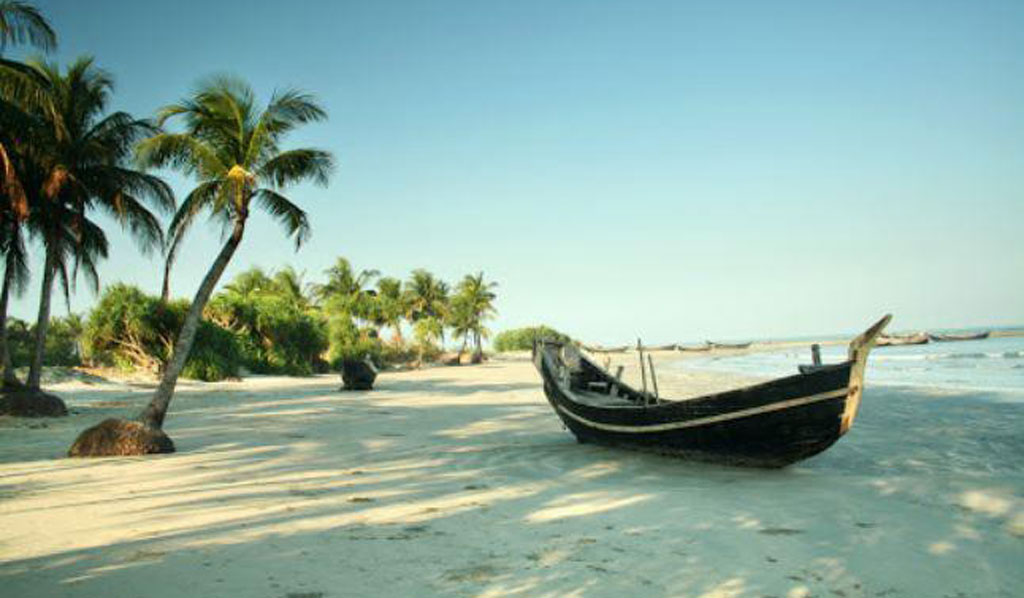 Saint Martin: Saint Martin Island is another's coral island in the world. You can drink the fresh coconut juice from st`martin island. Saint Martin island famous for coconut trees. you can be booking tour tickets and hotels from Dhaka.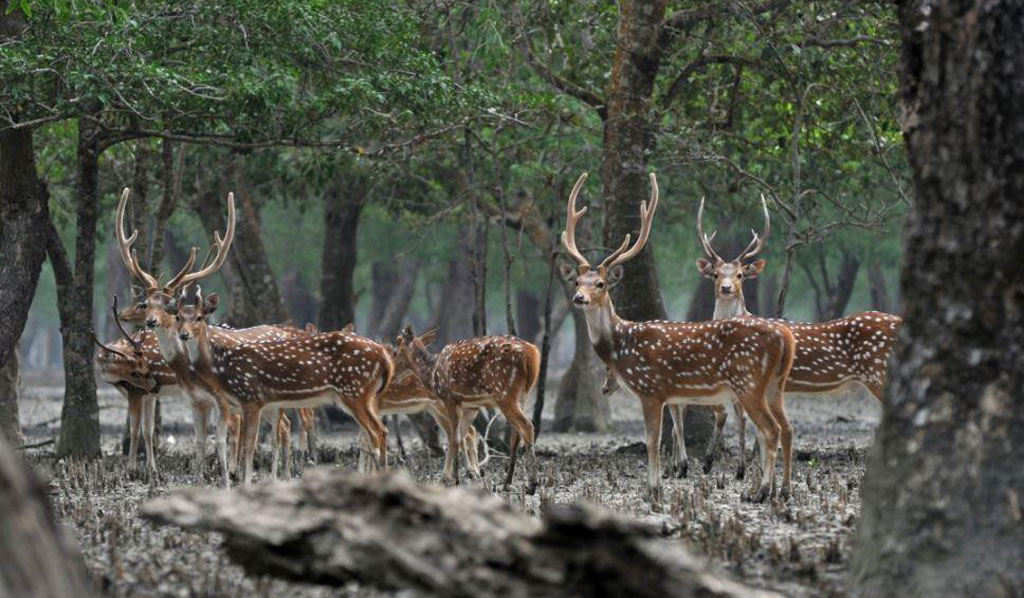 Bandarban: Bandarban is the biggest mountain district in the Chittagong division. Many of the mountain rivers are located here. You can enjoy the deep jungle place in the hills.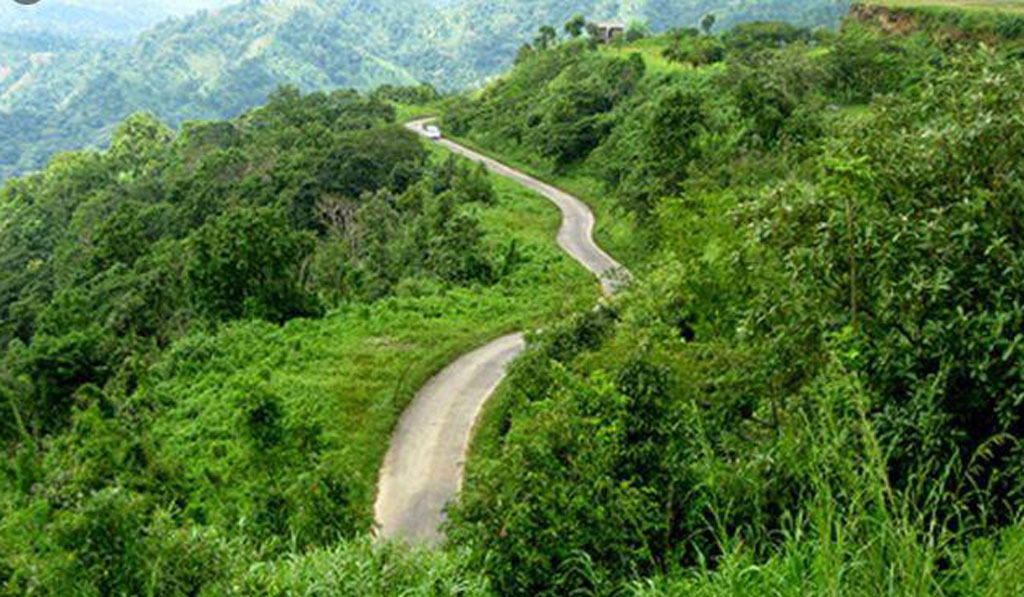 Sundarban: Sundarbans is the world's biggest and natural mangrove forest. Located in the bank of the bay of sea in southern Bangladesh. This forest famous for the royal Bengal tiger. Nice and awesome forest in the world. The world listed this to after the Amazon jungle.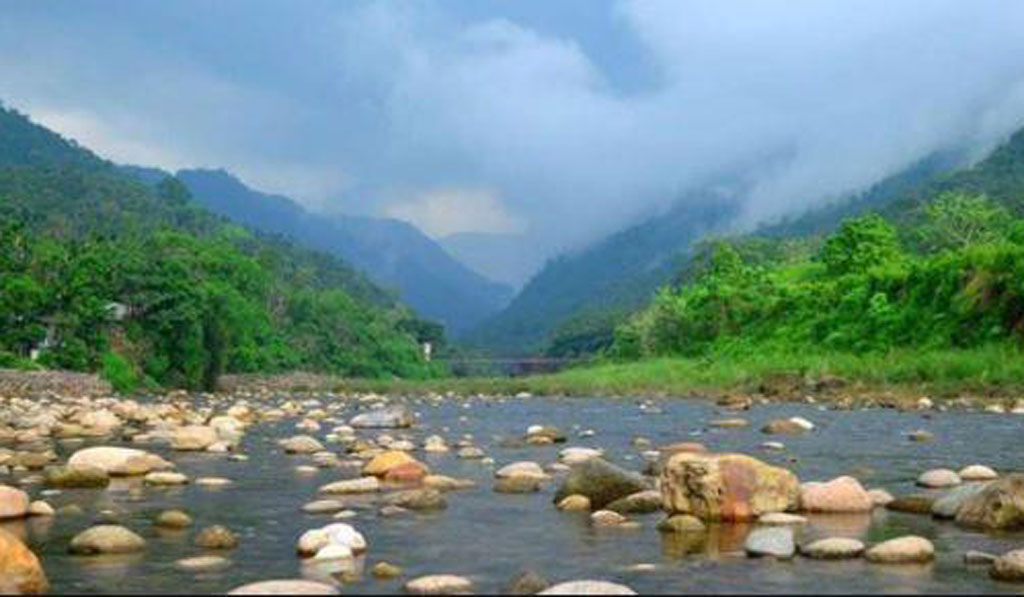 Sylhet: Sylhet is a divisional district in Bangladesh. Sylhet have some tourist spot as like Jaflong. You can`t directly visit Rangamati, Khagrachari, and Bandarban. If you want to visit these three Districts, then you need a permit from the Chittagong DC office. This permission is free and you can get this within half hours.